State Sporting Events
Special Olympics Ohio offers year-round individual and team sporting events in Olympic-style sports at Winter Games, Summer Games and Fall Games state events.
Beyond state competitions and tournaments that take place in Ohio, we send delegations of athletes and partners to the Special Olympics USA Games every four years and the Special Olympics World Games every two years.
Winter Games
Outdoor Winter Games
Special Olympics Ohio's Outdoor Winter Games are held each year at Perfect North Ski Resort and are the culminating event for alpine skiing, snowshoeing, and snowboarding.
Indoor Winter Games
The Indoor Winter Games are our second largest state-level annual event, held in late February/early March on campus at Bowling Green State University. The event hosts athletes, Unified partners, and coaches from across the state to compete in basketball, basketball skills, cheerleading, and swimming.
All Winter sports seasons run from October through February. Teams and individuals practice on a weekly basis and compete against other Special Olympics Ohio programs. For most of our Winter sports, athletes and teams compete in Regional events in January if they will be competing at State Winter Games.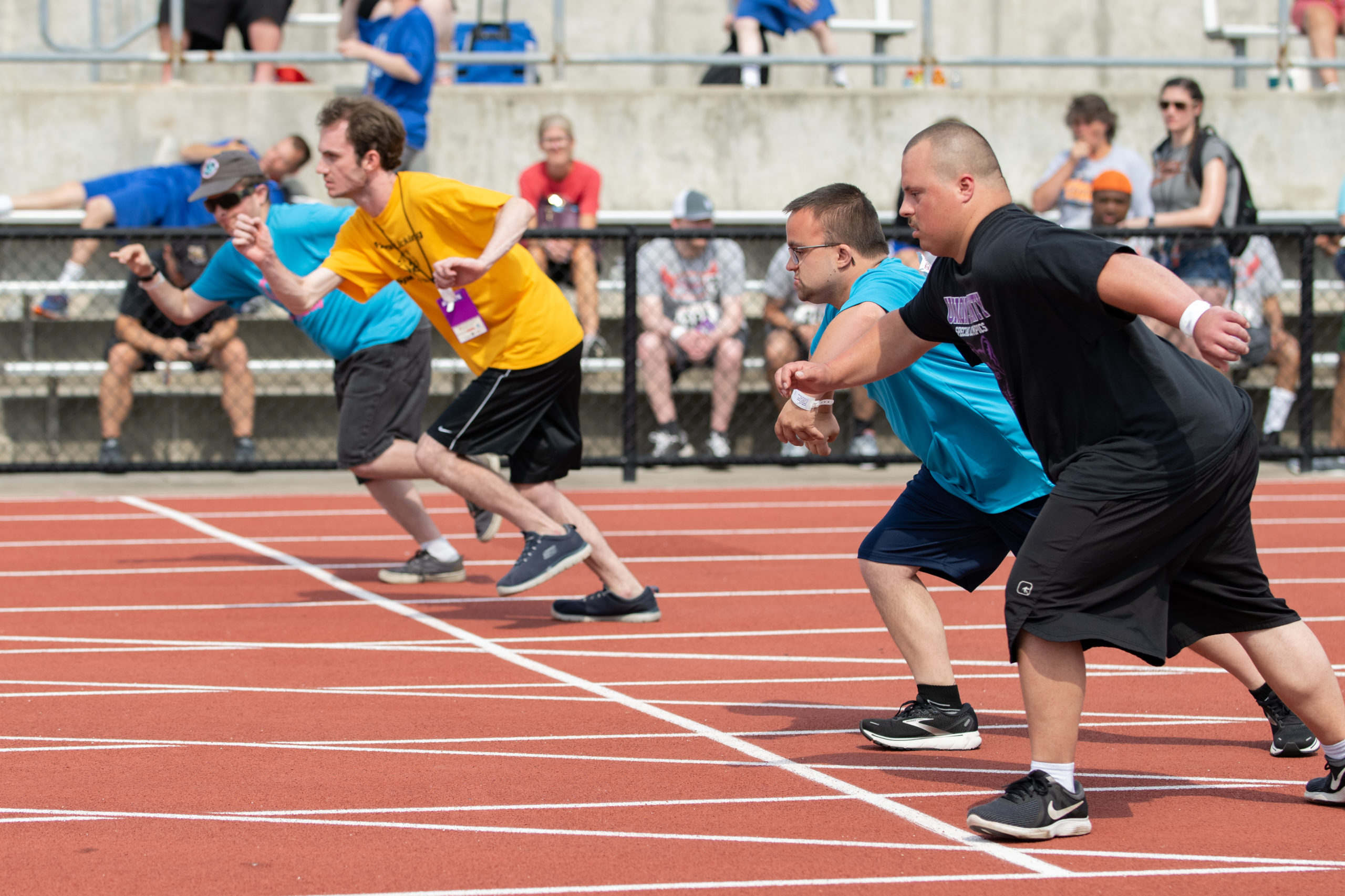 Summer Games
State Summer Games
Summer Games is our largest state-level annual event, held at the end of June at The Ohio State University. We host nearly 3,000 athletes, Unified partners, and coaches from across the state to compete in athletics (track and field), bocce, bowling, gymnastics, powerlifting, soccer, tennis, and volleyball.
Fall Games
Fall Games combines four state sporting events– equestrian, softball, golf, and flag football– and brings together 1,500 athletes throughout the state. Fall Games also provides the opportunity for athletes to showcase their skills in exciting competitions while experiencing the best sports facilities in Ohio.