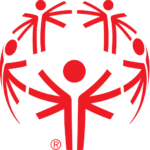 Special Olympics Ohio, Inc.
SUMMARY
The Executive Assistant provides a high level of administrative support to the Executive Leadership Team (ELT) for Special Olympics Ohio (SOOH). The Executive Assistant will assist the CEO and the leadership team in the day-to-day operations of Special Olympics Ohio. This position will have contact with high-level stakeholders such as board members, advisors, consultants, major donors, and corporate sponsor representatives. The Executive Assistant supports the high-visibility roles of the ELT within the communities as events are taking place.
The Executive Assistant will interface directly with all members of the SOOH staff team. Independent judgment is required to plan, prioritize, and organize the diversified workload and manage available resources. The Executive Assistant is the main conduit to the CEO, is a viable member of the ELT, and may routinely be called upon to act on behalf of the CEO and ELT. Incumbent must be extremely professional, trustworthy, organized, diplomatic, possess strong written communications skills, analytical, detail-oriented, and highly motivated to ensure the success of the Special Olympics movement throughout Ohio.
POSITION QUALIFICATIONS
Essential Functions
(Reasonable accommodations may be made to enable individuals with disabilities to perform the essential functions of the position.)
Acts as liaison for CEO and ELT with key stakeholders at all levels: board members, major donors/prospects and corporate
sponsors and outside organizations/partners; handle confidential and non-routine information; represents CEO and ELT as
required/requested in meetings. Maintains and develops strong working relationships at all levels of the organization.
Coordinates, prepares and follows up on activities for the CEO/ELT; interfaces with the Sports and Field Operations,
Inclusion and Engagement, Development, Marketing and Communications, and the Finance Departments.
With oversight from the CEO, manages essential and routine business functions for the organization including, but not
limited to, scheduling, agendas, notes and action items, inventory systems; follows up and supervises the maintenance of a
complex and detailed calendar for all activities, events, meetings, travel, conferences, and board activities.
Manages multiple, concurrent projects with internal and external contributors.
Drafts and supervises the preparation of general correspondence, memos, charts, tables, graphs, business plans,
presentations, and reports, etc. Accountable for the accuracy and clarity of all materials released by the ELT.
Manages national SOOH requirements and reporting.
Assists CEO to ensure the efficient operations and overall effectiveness of the organization.
Competencies
Communications Proficiency
Time Management
Collaboration Skills
Personal Effectiveness/Credibility
Forward Thinking/Proactive
Flexible
High Technical Capacity
Stress Management/Composure
Strong Interpersonal Skills
Problem-Solving Skills
Solutions and Detail-Oriented
Required Education and Experience
Associate's degree in a related field
Minimum 3 years of experience supporting C-level and/or manager-level leadership teams
Special Olympics is an Equal Opportunity Employer, and all qualified applicants will receive consideration
for employment without regard to race, color, religion, sex, national origin, disability status, protected veteran
status, or any other characteristic protected by law.
Compose and proof-read documents with speed, efficiency, and accuracy
Review of reports, budget, planning, and expense/costs for department and organization as a whole; ability to secure
additional materials to support or resolve any issues/concerns
High level of proficiency in Microsoft Office applications, including Microsoft Word, Excel, PowerPoint, Outlook, and CRM
product software
Analytical abilities to evaluate relevant data for reporting purposes
Preferred Education and Experience
Bachelor's degree in a related field
Experience in the non-profit sector
High-level understanding of change management initiatives
Project management experience, including the supervision and execution of simultaneous multiple projects
Experience with major donor/major account moves, management and coordination, activity tracking, and data maintenance
Miscellaneous Information
This position is full-time and office-based
Days and hours of work are Monday – Friday, 8:00 a.m. to 5 p.m.
Evening/weekend work may be required as job duties demand
Other Duties
Please note this job description is not designed to cover or contain a comprehensive listing of activities, duties, or responsibilities
that are required of the employee for this job. Duties, responsibilities, and activities may change at any time with or without notice.